Well, there are many places to see at the national reserve. But if you are looking for tall buildings and crowded cafes then its not your place to be… If you like to feel the nature then you are at the right place my friend. In all these days this is only what we have been doing. Camping, Hiking, Horse Riding, Tubing in water streams. I guess when I will return, I may already have lost few pounds
… I think it is the best place to live retire life.
We went to Cherokee… a native indian reserve. You can shop at traditional shops at downtown or visit Harrah's casino. For someone like me who has never seen an original indian culture, feel more attracted to downtown then casino
… but anyways, it took almost all day.
Next day, first we did hiking on a trail (don't as me name, I get really confuse with them) but it was really cool. The trail was having beautiful fall in the end. Then we went to have a little scenic view… it is called "Cades Cove Loop Road". The road itself is made of loop. And it has some pretty old establishments, some of the first habitats of this forest. Their houses were as old as 150+ years old. Something I liked the most was the old mill. Which is a tourist welcome center now. We originally planned to visit Fontana Dam the same day, but it took lots of time then we expected so we didn't got enough time left to visit dam. So we will be going other day.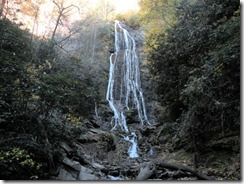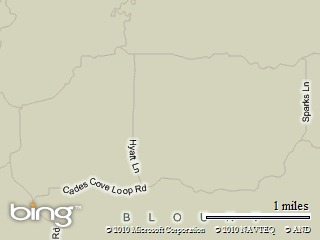 Another day at first we did tubing. It is far different experience then tubing in water park. Here tubing trail was natural and water is real
so you have to careful too specially when you are with kids. Then we went to see the Fontana dam. Being electrical engineering background, I was more interested in construction and working of it. When we reached there, I was amazed just by looking at it. It reminded me, my visit to hydroelectric station during my undergraduate studies (at that time we were taken to the base of power plant where actual turbine resides). It has 3 generators which produces ~300MW. And water in reservoir is collected from 9 states surrounding it (my guess) … and you know, I got chance to have see the american bald eagle in action!!! Actually they are not easy to be seen but I guess it was my lucky day.
In the last day we were returning back to our friend's home at Iron Station, NC. Before that we decided to pay a visit to Biltmore Estate. It is largest home in the USA with more than 200 rooms to live by !!! (I would surely get lost
). $60 per adult may feel a killing price just to see an old house, but I think its worth it once you really visit it.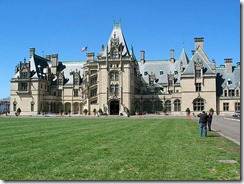 Now I am really feeling tired, so will just upload this post once we reach at our friend's place and go to bed. Tomorrow will be nothing but just sleeping and eating authentic home made indian food
That is it for now.
Its Just a Thought a trip …